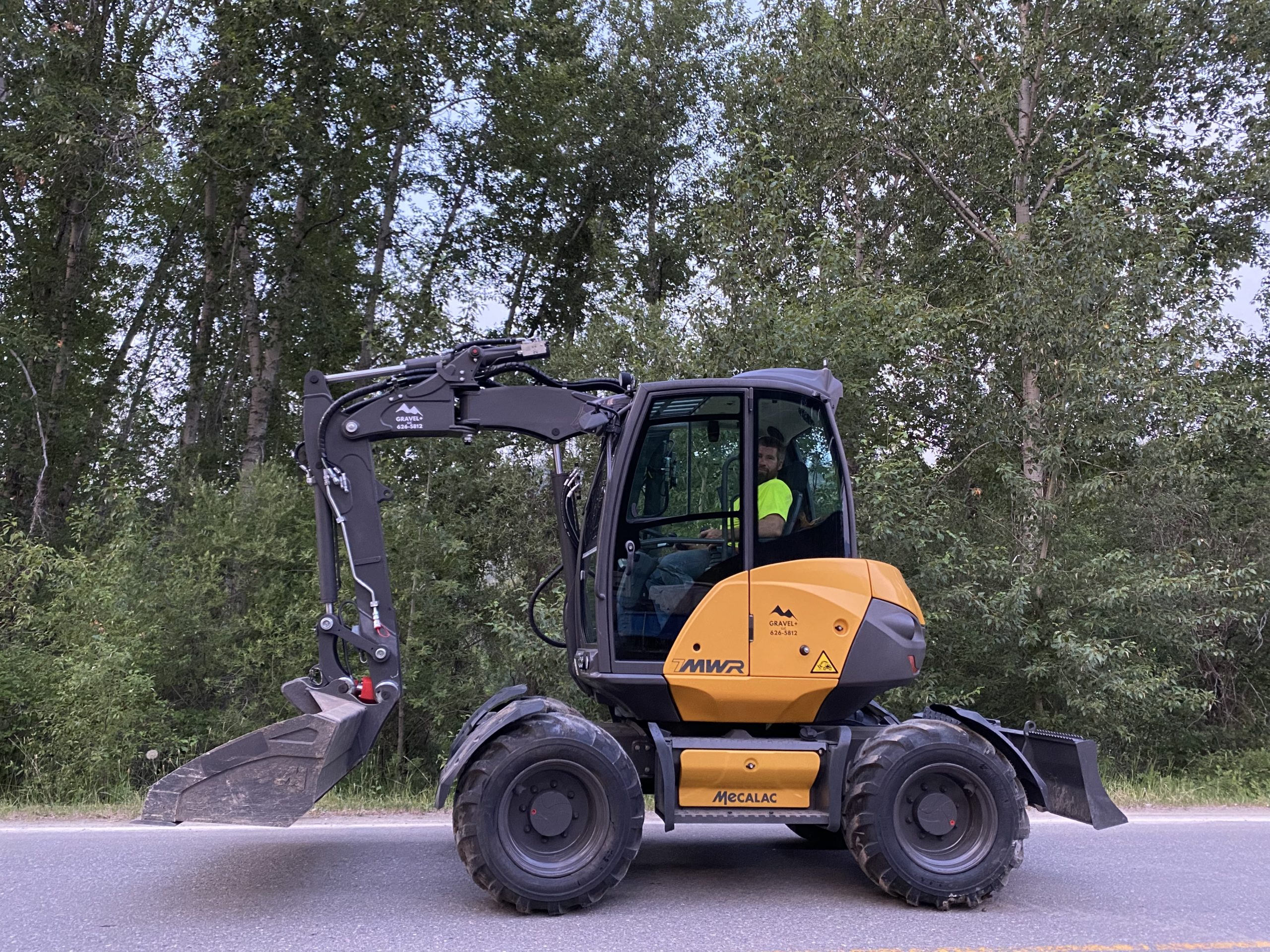 Meet the Little Minion!
This new machine gives us the ability to move more material, quicker and safer than ever before. With the Minion, we have the functionality of multiple machines, with the convenience of rubber tires and road speed of just over 20 MPH. This gives us the ability to complete your job quicker!
A wheeled excavator, the Little Minion can perform the work of a telehandler,
excavator, skid steer, and more!
Job Examples:
Trenching, ditch digging and cleaning, road cutting, grading, building and camp site preparation, tree/stump removal, brush clearing, building firebreaks and berms, placing large objects and more!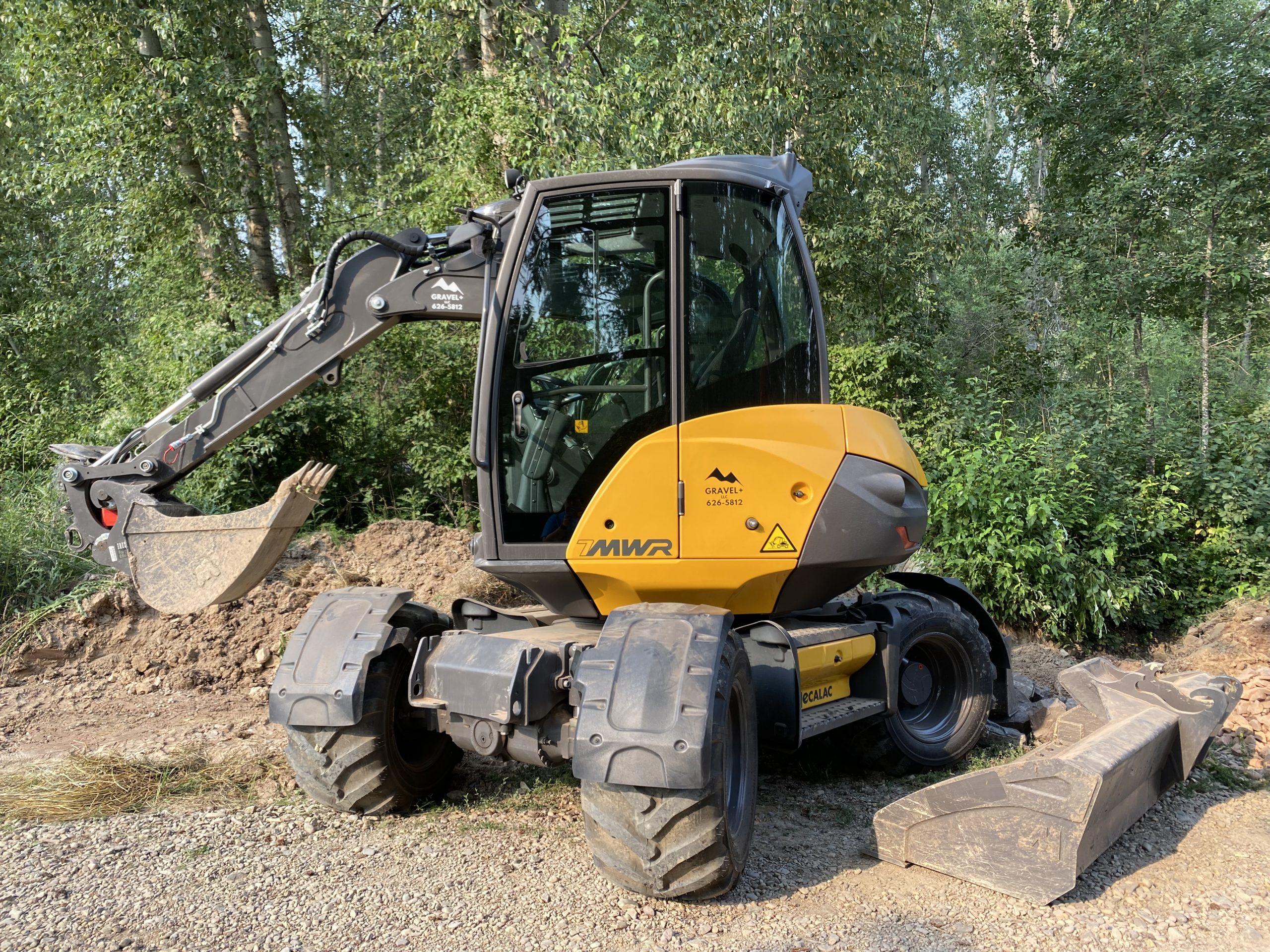 Federal Contract Info:
The Little Minion is available, with an operator, for contract work.
Contact (406) 626-5812 for more information. DUNS: 076091761